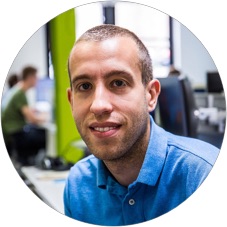 Make more money from paid search with an experienced freelance PPC consultant
I'm Neil Hale, a Google Partner PPC consultant based in Sheffield. I have a proven track record of making more money for companies like yours with results-driven paid search strategies.
Looking to increase traffic, generate better quality leads and produce more revenue? Not happy with your current returns from paid search? Don't have the time or knowledge to properly manage your PPC campaigns?
I will work with you to produce and implement a PPC strategy that places your products and services in front of customers who are actively looking for your solution and are ready to take action.
I have spent the last 14 years refining my techniques working in house for eCommerce retailers, running the marketing department of a leading digital agency and creating my own online businesses.
My methods are tried and tested having achieved success for over 50 companies of various sizes in numerous competitive industries. I've won awards for my work, I'm a Google Partner and I'm Google Ads and Microsoft Advertising certified.
You can therefore be confident that I will deliver the optimal solution to ensure your PPC budget works harder for you!
How I can help improve your company's PPC performance
PPC Management
I will take responsibility for your PPC account by defining strategy, implementing data-led optimisations and regularly analysing performance.
PPC Account Set Up
I will build you a Google Ads account that is structured to maximise return-on-investment from the outset, free from budget wasting default settings.
PPC Audit
I will analyse your PPC account and landing pages to provide a list of actionable insights designed to immediately improve performance.
What do people I've worked with say about me?
"I owe a large part of Evoluted's growth to Neil. He helped develop our marketing team significantly and instilled a culture of openness and success. He truly "gets" marketing and can cut through the bullshit to deliver results."

Ash Young
"Neil is a consummate marketing professional who consistently delivers above and beyond. Neil is a pleasure to work with and is an excellent communicator at all levels. I wouldn't hesitate to recommend Neil to anyone who needs help with their marketing."

Andy Pearson
Frequently Asked Questions
Who do you work with?
I work with startups, SMEs and some of the region's most prominent organisations. I can help you if you run an ecommerce site, you want to generate leads online or your agency requires some additional marketing support.
We are likely to be a good fit if:
Your current PPC efforts aren't producing the results you require.
You no longer have the time to properly manage your PPC account.
You want to grow your company using paid search, but don't know where to start.
Your agency requires some support from a paid search consultant.
I'm very selective about the clients I choose to work with. If I don't believe paid search is the best way to help achieve your company's goals I will let you know upfront.
How would we work together?
I can be flexible in order to accommodate your requirements, whether that's becoming an extension of your marketing team, running your company's PPC activities on your behalf or providing support as and when required.
How will I know what you are working on?
I'm transparent in everything I do, so you will know what I'm doing, why I'm doing it and what impact it has had on your bottom-line. You own the PPC account and have full admin access at all times.
Work is discussed in advance and is itemised in your monthly report. I provide access to a Google Drive folder that contains all of my work so you can easily provide feedback and keep a record of work produced.
How much do you charge?
I charge a day rate so you know how many billable hours you will receive each month and how much you will pay in advance.
Your quote will be dependent on the scope of the work required to meet your goals. I will be able to provide you with an estimate after our initial consultation.
Will I be tied into a lengthy contract?
In a word, no. I won't hold you to ransom in the unlikely event you aren't happy with the work I produce. I simply ask you to provide me with 30 days' notice should you wish to pause the campaign for any reason.
What locations do you cover?
I mainly work with businesses located near Sheffield and Chesterfield. However, my work isn't location dependent so I'm able to work with businesses throughout the UK and internationally.
Can I meet you?
Of course! I will happily visit your business to discuss your paid search requirements in more detail.
Are you ready to discuss making more money from PPC?
I'm currently taking on a limited number of PPC clients. Contact me to arrange a PPC consultation to find out how I can improve your return on investment.